Dissolution Basket Test Video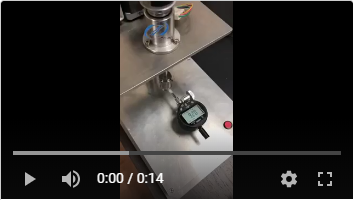 Dissolution sinker often used in capsules or tablets that are easy to float, sometimes the capsule or tablet we are testing maybe adheres to the vessel wall before sinking to the bottom of the vessel, at this time, make a big error in the result. It is also necessary to use a dissolution sinker. It is also called Japanese sinker and capsule sinker.

We are a professional manufacturer of dissolution sinker in China, through years of close cooperation with major domestic pharmaceutical companies, we have accumulated rich production experience, high-quality products, and low prices also make our products recognized by foreign customers.
Our dissolution sinker compared to the general Japanese sinker, it has a longer service life. Fully conformed to the USP specifications, the raw material is 316 or 304 stainless steel, good corrosion resistance.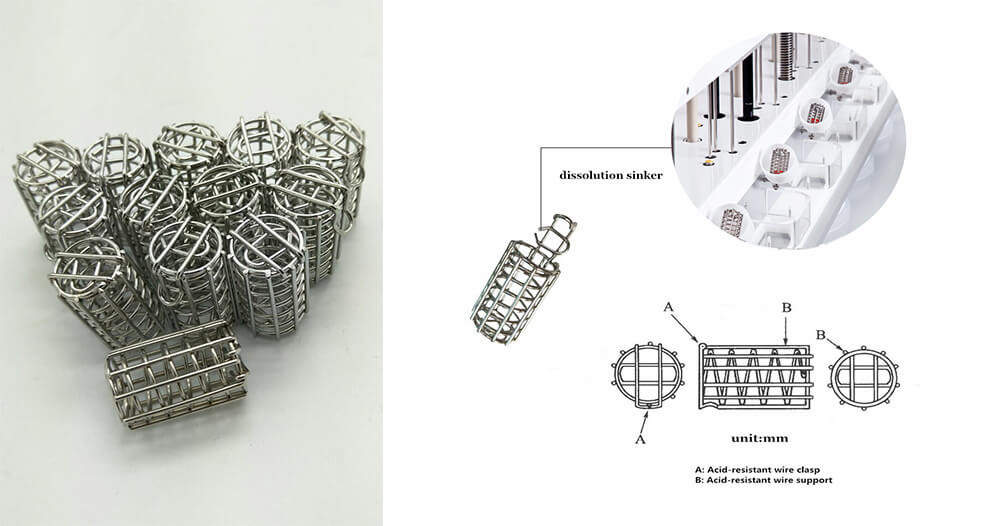 Aspects to be aware of when selecting and using
1. Material.
Due to the need for corrosion resistant raw materials, so this is no doubt to choose stainless steel 316. Some manufacturers will choose some inferior raw materials, but don't worry, testing the material is very simple, Leave me a message, I will tell you a simple way to detect the material.
2. Different tablets or capsules require different sizes of dissolution sinker, we can choose through some tests, or provide us with data, our technical staff will give you professional advice.
3. Size selection.
We will find out in actual use, size is critical for the user, the criteria chosen is that the smaller the contact area between the dissolution sinker and the capsule or tablet, the better, it will affect the dissolution rate.
Note: Choosing the right dissolution sinker is crucial for us. One of my customers has encountered a problem, he used the dissolution sinker, the tablet sank to the bottom, because the mesh of the dissolution sinker is relatively small, pressed on the dissolved heap of the tablet, when the paddle is stirred, the particles will hardly move, the result will be very large, this situation is very common, so we should choose the most suitable sinker.
If there are other questions, please leave a message and let us discuss.
Technology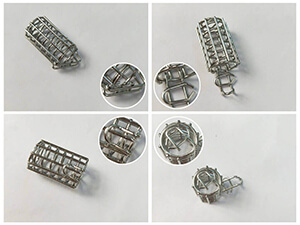 Capsule sinker is a seemingly simple product, but it has a very high demand for details in production. This product is specially designed for capsules, in order to avoid capsule sinker affecting the dissolution rate, it will very important that the spaces between the wires ensure a consistent and reproducible flow dynamic.
Service

1. We can offer you free dissolution sinker samples.
2. Years of production experience and strong technical team, It can provide you with professional customer service, as long as you tell us the size you need, we will have professional technology and production team to produce products that meet your needs.
3. Any quality problems you encounter when using our dissolution sinkers, we will change the goods for you for the first time, we have a 24 - hour after-sale service team.
In addition to the dissolution sinker, the dissolution basket used in the dissolution tester is also our main product.
1. You are a filter element manufacture why also produce dissolution sinker?
Yeah, we are a filter element manufacture, but one of our main product is filter basket, the dissolution sinker is a kind of filter basket. In essence, it is a stainless steel wire mesh basket product, our advantage is huge.
a. Our factory is located in China's largest raw material production area, with great advantages from quality control to product price.
b. Our equipment can produce precision metal filters, filter baskets, so for the production of the dissolution sinker, our equipment is superior to other manufacturers.
c. We provide dissolution sinker products for pharmaceutical manufacturers in more than 50 countries around the world, and we work with 90% of local pharmaceutical companies, so we have a wealth of production and sales experience, we know what kind of products will help customers.
2. Packing.
Dissolution sinker requires a good packaging both in terms of practicality and appearance. We also have strict requirements on the packaging of our products, convenient for future use by customers.
3. Custom service.
Different capsules or tablets may require different sizes of dissolution sinker, we can customize products according to your needs.