Cold brew coffee filter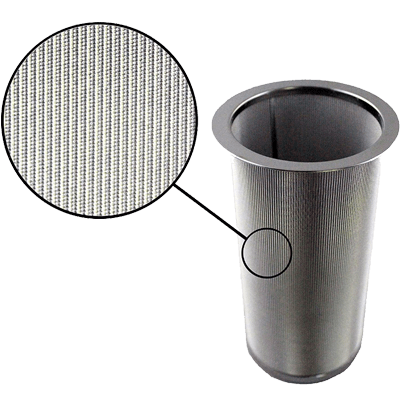 Do you like cold brew coffee? What kind of drinks do you prefer to entertain guests at home? Cold brew coffee is a good choice! One of the reasons why many friends like to come to my home is the delicious cold brew coffee.
If you don't want to spend money to buy, then making it yourself is a good choice. What tools do I need to prepare?
1. Mason jar
2. Cold brew coffee filter
Zhehan is a professional manufacturer of stainless steel cold brew coffee filter, collaborate with supermarkets around the world and eBay, Amazon stores. The following is our product introduction.
COLD BREW COFFEE FILTER TYPES
A Dutch weave mesh
B ordinary weave mesh
Advantage of A
- strength (B product is easily deformed)
- service life
- ability to retain small sediments
In the comparison of these three aspects, the A product is far superior to the B product.
The advantage of B products is the low price.
We can process both products. As a fan of cold brewed coffee, I recommend selling A products, which are more cost-effective than B products. A high quality of life requires high-quality products.
HOW TO FILTER COLD BREW COFFEE
1. Put the filter into a wide mouth mason jar
2. Add your favorite ground coffee into the filter
3. Add cold water, then put the jar into the refrigerator for 24 hours
4. Take out the filter
5. Enjoy your cold brew coffee
6. Clean the filter
OUR ADVANTAGE FOR COLD BREW COFFEE FILTER
1. Material & Quality
Zhehan is the largest metal filter manufacturer in northern China, fully equipped, experienced production. The factory is located in the origin of the metal wire mesh, and we also have wire mesh production equipment, the great advantage in the price of raw materials and the quality control of products
2. Custom service
In addition to regular products, we can provide you with customized services for various specifications, and provide professional technical support, including product design, drawing and so on.
3. Stock
For regular products, we have plenty of stock all year round, there are great advantages in delivery speed.
4. Cleaning process (Patent technology)
Our products have longer service life compared with other suppliers. This is one of the reasons why we have received recognition from global customers.
It depends entirely on our own cleaning process. It is different from ordinary pickling. After cleaning with our special equipment, in addition to the bright surface, also increased the corrosion resistance by about 40%.
Zhehan provides customized services for global customers, there are plenty of stocks throughout the year. For traders around the world as well as eBay, Amazon stores have price concessions, any questions and inquiries are welcome to leave a message on the website.