Nov. 02, 2018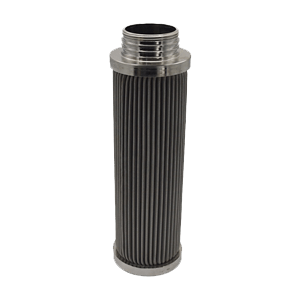 China is a big exporter of metal filter elements, related manufacturers, thousands of trade volume. But don't think you can find a satisfactory china filter from China easily, there are many things that we need to pay attention to. As a person engaged in this industry for more than 20 years, I would like to give you some advice.
1. Choose the real china filter manufacturer.
The Internet era has brought great convenience to the trade between countries. We can easily find manufacturers, the survival space of traders is getting smaller and smaller, at least in China.
There was a problem at this time. Most traders also advertise themselves as manufacturers, It's hard to tell, I will give you some suggestions below.
How to judge whether it is a manufacturer
- Provide factory photos
- Awareness of the product
- Product customization ability(Including product design, drawing, etc.)
- Product structure
If you find a company, all kinds of filter elements can be produced, you better look for the next one
- Query this company related information on the network
Of course, there are other ways, welcome everyone to add.
2. Where to buy China filter(find a real china filter manufacturer)?
I can't give you an answer, but I can exclude one option for everyone.
I don't know about other industries, but I don't recommend metal filter manufacturers to find suppliers from B2B.
It's not that there are no good manufacturers on B2B, there are just too many manufacturers above, most of them are traders. There are a lot of people who don't even know about this product.
If I purchase the metal filter, I prefer to search for manufacturers from Google.
3. Precautions for purchasing Chinese filter
- product price
Never buy a very low-priced product, this point is very important.
If you receive a quote for an ultra-low price, there will definitely be problems inside. Maybe a quality issue, product quantity issue or a material issue.
- Delivery date
Especially in the peak season, the delivery time is best reflected on the contract.
- Sample quality testing
No matter how good the manufacturer has left you, the product sample testing process cannot be lacking.
- After-sales clause
Just as important as product quality, best written in the contract.
The specific terms are subject to availability, but one is indispensable: the solution after product quality problems.
Next is the advertising time.
ZHEHAN brand metal filter element has a high reputation in the Chinese filter industry. We have great advantages for metal filter products. Below are our main products.
If you have the relevant product requirements, you can leave a message on our website.